Children are naturally curious and a lifelong love of learning is nurtured by supporting their motivation to ask questions and investigate their passions with child-led, inquiry-based learning through engaging hands-on experiences. Knowing their thoughts, feelings, and ideas have value develops social and emotional awareness as children learn to understand themselves and their world. Through problem-solving and cooperative learning, children are powerful members of their community and grow to be responsible stewards of the world.
Programs
Children and their grown-ups can join The Maggy Haves Community as part of the Toddler and Me program at around 18 months. Once a week classes are offered until age 2, when they begin coming twice a week. Children transition into the preschool, to be at school by themselves, around age 3. Our unique separation process is a gentle and supportive transition for the child and parents.
Admission
Admission begins with a tour with our director, Christie Brandel Benitez. Enrollment is open and ongoing as space allows.
We would love to show you our special school. The adults-only tour with our director, Christie, lasts about an hour. You'll visit the active classrooms, our incredible playground, and see the preschool "in action."
Our Pre-School. Our Family. Our Community
The Maggy Haves School is a child-centered community offering a stimulating environment geared toward success for children as individuals and community members. With the guidance of supportive and creative teachers, the children learn that they can exert an influence on their circumstances and begin to feel responsible for their actions. Each child is an important member of the group, learns to care for others and the environment, and through hands-on learning and communication, understands what it means to be fully engaged in the world.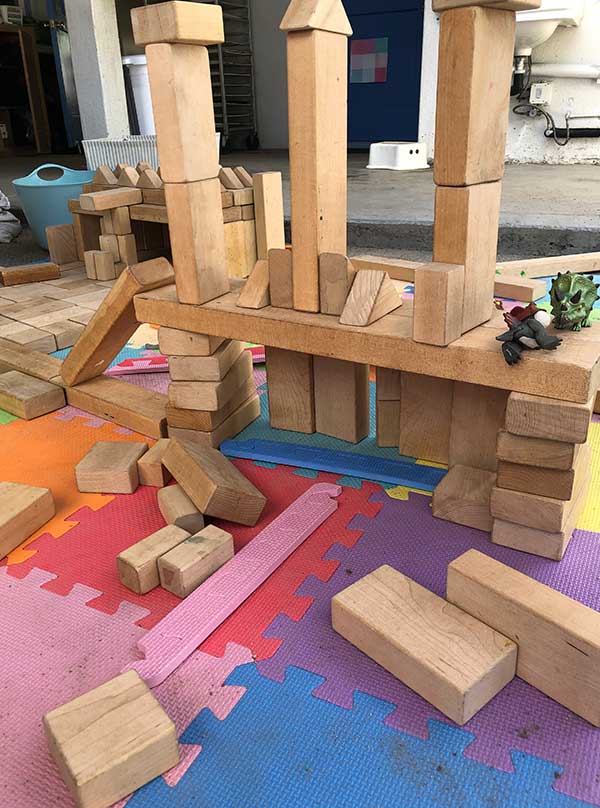 Child-Centered Learning
The play-based and emergent curriculum comes from teachers' observations of the children's interests and curiosity. Teachers respond with thoughtful and individual opportunities for children to have engaging and meaningful experiences that are flexible and invite active participation.
Experiential Learning
Our program is based on developmentally appropriate practices that nurture children's discovery and teachers act as facilitators, not directors, of inquiry and learning. We consider each child's social, emotional, physical and cognitive development through caring relationships, cooperative play, hands-on experiences, and collaborative learning.
Social & Emotional Learning
Children learn to understand themselves and their world. Their thoughts, feelings, and ideas are valued as individuals and as part of a group. A sense of belonging and community builds from their social awareness and children are empowered through conflict-resolution and problem-solving opportunities.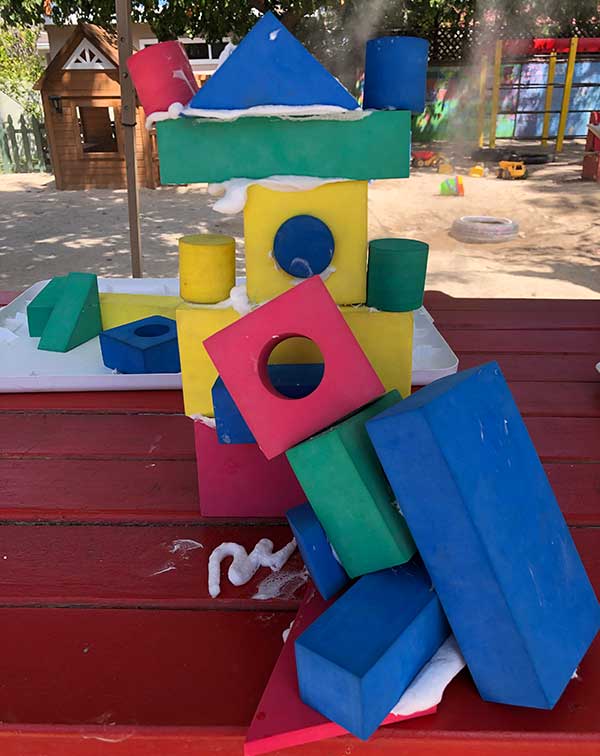 What is your student/teacher ratio?
We strive to keep our student/teacher ratio low so that each child can be known and cared for as an individual. Our ratios vary according to age.
How can parents get involved at MHS?
In addition to the parent education component of Maggy Haves programs, there are a number of volunteer opportunities for families including school beautification day, field trip chaperoning and driving, "lunch parent" sign-ups where parents spend lunch time assisting with preschool groups, and we are always happy to utilize parents as resources for learning opportunities, such as cooking, crafts, animals, and special visits that are relevant to children's interests.
What is the organizational structure of the school?
The Maggy Haves School is comprised of a Director, Administrative Staff, and Teachers. We are a non-profit school governed by a board of trustees made up of educators, professionals, alumni parents, and current parents and staff.
Can you tell us more about your staff and teachers?
Our teachers have educational backgrounds in child development and early childhood education, and have extensive experience working in preschool environments. We have low turnover, as many Maggy Haves teachers have devoted the majority of their career to our special school. We have a number of teachers who have been parents at the school, as well as many long-term staff members.
Where do Maggy Haves graduates attend elementary school?
Our graduates have attended a variety of elementary schools in recent years, including the following:
Berkeley Hall School
Brentwood School
Buckley School
Campbell Hall
Center for Early Education
Children's Community School
CHIME Institute
The Country School
Curtis School
Heschel Day School
Highland Hall Waldorf School
Laurel Hall School
Laurence School
Los Encinos School
Mirman School
The Oaks School
Oakwood School
Pasadena Waldorf School
Sequoyah School
The City School (Valley Waldorf)
The Wesley School
Westland School
Westside Waldorf School
as well as various local public, charter and magnet schools.
What Our Families are Saying
The teachers are loving, attentive, and wonderful role models. I have found their doors and the directors always open, and the school is very open to paying close attention to the needs of each student.
Our daughter has blossomed…she's nurtured here…she loves the teachers…it's a remarkable place.
What I learned most was to be quiet and let them [the children] do their thing… hear what they have to say.